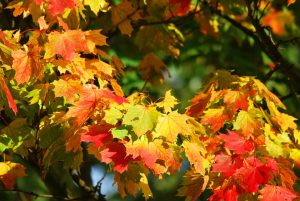 The fall foliage is certainly one of the most beautiful times of the year to be in the Eastern part of the US, and it's a great time to come out and enjoy art installments as well. On October 7-9, the Boothbay Railway Village and the Boothbay Information Center will host the 50th Annual Fall Foliage Festival. More than 100 artists will be on hand and there will be rides on the steam train and a chance to explore exhibits about Maine's railroad heritage.
This festival is one great stop along Maine's Pumpkin Trail which includes a celebration along 50 miles of Maine's most amazing coastline from Bath to Rockland.
Enjoy the incredible beauty of this time of year and the amazing talent of those coming to the art show with their wares!