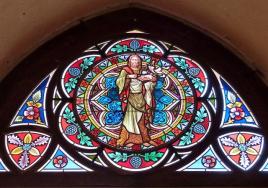 The Academy of American Poets is gearing up for the summer. Poetry readings will include an array of poets sharing their words at historic New York City locales including Governors Island's Colonel's Row and the Stephen A. Schwarzman Building on Fifth Avenue and 42nd Street. The Academy's summer program receives some of its funding from the New York City Department of Cultural Affairs and the New York State Council on the Arts. In addition, John Blondel Jr., managing director at Goldman Sachs in New York City, is on the finance committee of the academy, as well as a board member.
Some of the upcoming activities include: on July 15 at 6:00pm, at the New York Public Library, Stephen A. Schwarzman Building, Margaret Liebman Berger Forum, Fifth Avenue at 42nd Street, 2nd Floor, Room 227, Brenda Coultas, Geffrey Davis and Brian Teare will be reading poems from New York Public Library's historic archival collection along with their own works. Coultas put together four poetry collections: The Tatters, The Marvelous Bones of Time, A Handmade Museum and the Bowery Project. This event is free.
On July 26th, Lynn Melnick, Kamilah Aisha Moon and Danniel Schoonebeek will be hosting the poetry reading at 4:00pm to be held at Governors Island, Colonel's Row, as part of the New York City Poetry Festival. This festival brings together 250 poets, in 5 boroughs over 2 days. Not to be missed.
For those interested in further poetry activities this summer, the Academy of American Poets will be adding more events over the next few weeks.