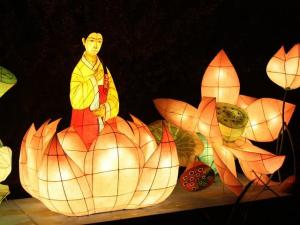 One of the best known antiques dealers in Ireland recently passed away, leaving an enviable estate worth €5,836,08. Jill Cox operated the successful Beaufield Mews in south Dublin. More than 800 specialty items of hers were recently auctioned in Adam's of St. Stephen's Green.
Adam's directors James O'Halloran and Stuart Cole both worked the marathon auction. As they told the Sunday Independent, "Jill was a very well-regarded and astute dealer who is perhaps best known as a specialist in Irish glass. This, however, only tells part of the story as she was equally enthusiastic about Irish silver, Staffordshire pottery figures, Irish furniture and Irish paintings and prints."
The finest works at the auction included a Victorian Killarney-work Library Table that went for €8,500 and an Irish George IV yew wood cellarette that made €3,000. During the evening session the Irish paintings were put up for auction. Ena Douglas was the first to sell, making €6,600. A Daniel O'Neill's painting "The Decision" made €26,000.