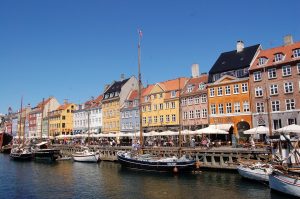 If you happen to be in Copenhagen this summer (or you need an excuse to go), you must get to the Code Art Fair 2017. Held from August 31 until September 3 at the Bella Center in Kobenhavn S., Denmark, this fair is one of the world's most vibrant and exciting. They want to showcase some of the best contemporary art from around the world.
Code Art Fair 2017, the only international art fair in Scandinavia, will be held in Copenhagen. As described at Blouinartinfo, "The fair will feature screenings of curated Film, Talks and Performance Program, ArtReacts, promoting to meet and discuss the cultural, intellectual, political, and economic forces currently shaping the contemporary art scene and market as well as our society as a whole."
They are going to have a new initiative called "Code on Sunday" where people will be able to enjoy site-specific performances and special events held at different locations in Copenhagen.