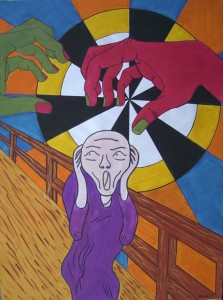 David Bershad, art professor at the University of Calgary has been teaching in the area of art and art history for many years. He got his PhD from UCLA and has written on different areas of art from Italy as well.
Thus it is probably welcome news to art experts such as Bershad that it has now been 25 years since The Rozsa Foundation was established by Ted and Lola Rozsa. This Foundation was actually the beginning of the journey to transforming arts communities around Calgary through programs which help provide "organizational stability in a notoriously fragile sector."
In recognition of this milestone, together with her staff, Mary Rozsa de Coquet threw a party at the Rozsa Centre (at the University of Calgary) featuring art from the Nickle Gallery, music, literature from Suzie Sparks and more.
Over the years this Foundation has given a great deal to art lovers and pursuers in Calgary. It is people like the Rozsa's that make professors such as Bershad and art students that are taught by them, able to engage in this area of study.