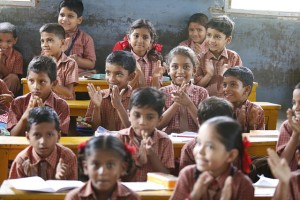 As a contributor to the financing of the movie Inside Hana's Suitcase, David Bershad could take pride in the fact that the movie formed part of a 50th Anniversary celebration by the Young People's Theatre (YPT).
Although the movie was created in 2009, Inside Hana's Suitcase is being shown during the season's events, echoing the sentiment from YPT's founder, Susan Rubes, "Only the best is good enough for children."
The movie tells the story of the life two kids had in pre-World War II Czechoslovakia and the abhorrent events they withstood just because they were Jewish.
All the movies featured at the 50th Anniversary Season have similar goals for kids: "encouraging them to delight in the joys of life, empowering them to handle the small and large challenges of existence, teaching them genuine respect for others, and finally, giving them freedom to make choices for which they will be responsible."
These charitable goals coincide with other philanthropic work David Bershad has been engaged in, such as what is undertaken through the David & Susan Bershad Foundation, established back in 1999.