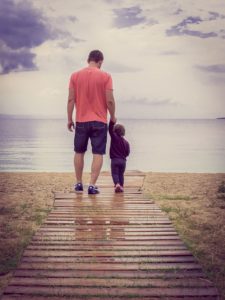 If you're still looking for something great to do on Father's Day – this just might be it. If you're in the Chicago area, check out the Lake Meadows Art Fair that will take place June 18 and 19 from 11am to 8pm in the Bronzeville community at 33rd Street and Martin Luther King Drive. There will be more than 25 locally and nationally recognized fine artists, jewelry makers, clothing designers and others.
As Helen Y. West, curator and executive producer of the art fair said, "Once again we celebrate the richness of our culture and show support for those who help to keep this culture alive through their beautiful paintings, sculpture, ceramics, photography, wearable art apparel, jewelry and more. This year, we will take time to pay tribute to fathers and invite couples and families to visit and enjoy the Lake Meadows Art Fair together."
For more details and to learn about the 2016 art honoree, the music that will be at the fair and more, see their website.