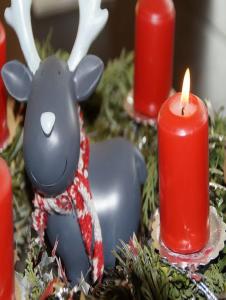 Narsai David, a Turlock native, recently presented a model of a bronze statue which he hopes to donate to the city. The 9-foot sculpture depicts Queen Shamiram, an ancient Assyrian ruler and the first woman to run an empire on her own.
David, a resident of the San Francisco Bay Area, is especially grateful to the community. He has hosted a national PBS televisions series, written for the San Francisco Food Chronicle, and co-hosted a number of radio broadcasts and cooking shows.
In an effort to give back, David is involved in many projects. He serves as president of the Board of the Assyrian Aid Society of America and chairman of the Board of the Berkley Fund, while hosting the annual Narsai's Taste of the Mediterranean which support the Assyrian Aid Society of America.
David explained that Turlock is part of his identity, as it is of many Assyrians from Chicago.
"All Assyrians came to Chicago, where the first jobs were. Once they had enough money, they wanted to find land that reminds them of home. The first Assyrian went to Turlock and bough requisite of land and began an Assyrian migration in Turlock," he said. "There are a lot of Assyrians here. I graduated from Turlock Joint Union High School and have a warm spot in my heart for Turlock."
David's statue has evoked numerous responses in the community already. Resident Amil Adishol said: "This statues is a symbol of art and symbol of women in power. She was the first female that ruled the empire without being ruled by a king. Regardless of race, it is something that everyone can appreciate."
Raymond George, president of the Assyrian American Civic Club of Turlock, added: "Aside from being Assyrian, we have a civilization of 5,000 years. The Queen is known for her beauty and pride. It is fitting to see that beauty and pride in Turlock."